Pain is the Problem
It may have started years ago, a nagging sensation that always seemed to be there and is now getting worse. You may have made the game winning diving catch in your softball league championship game, but now your knee reminds you of it every day! Or, it could be the 20 some-odd years at work, doing the same movements 40 hours a week keeping you up at night.  No matter how you got where you are today, if pain is an unwelcome part of your life, Progressive Physiotherapy & Wellness Clinic will develop a customized treatment plan to help you deal with your pain.
Whether it is overcoming an injury, degenerative pain, repetitive pain, sports related, an ailment, or your body is just aging, the team of experts at Progressive Physiotherapy & Wellness Clinic will help you eliminate or manage your pain as quickly as possible.
It Takes a Team
At Progressive Physiotherapy & Wellness Clinic, they have assembled an outstanding team of experts to help you develop a customized program to help you improve your life! From physiotherapists, massage therapists, structural integration specialists, aromatherapists, acupuncturists, to the use of Chinese Medicine, German New Medicine, cupping therapy, low intensity laser therapy and there's even an emotional support dog to greet you… they have so many avenues to help you find your road to pain elimination: physiotherapy, massage therapy, acupuncture, structural integration, kinesiology, chiropractic, low level laser therapy, nutrition and German New Medicine consults, and so much more.
What to Expect on Your Visit
Progressive Physiotherapy & Wellness Clinic is the only multidisciplinary wellness clinic in Grande Prairie with a multitude of therapists and practitioners assembled under one roof! You will be greeted by Progressive Physiotherapy's emotional support dog when you arrive. Their courteous and knowledgeable administrative support assistants will greet you and help you get settled in for your visit. For your convenience, they offer direct billing to your benefits providers. Progressive also provides one-on-one therapist treatments and hands on treatments with confidential private rooms to protect your privacy.
Here is what just a few of their clients have said about Progressive Physiotherapy & Wellness Clinic.
Review #1
I've seen Krista (physiotherapy) and Andrej (massage therapy), both are absolutely incredible, and I have recommended them to anyone who will listen. I had headaches for months and after one visit with Krista, they're gone. Krista is very hands on, compared to other physiotherapists who just give exercises to do. Andrej is thorough, extremely talented, and asks all the questions to make your experience comfortable. They are both miracle workers. Do yourself a favor and book your appointment!
Review #2
They were great. Right from the beginning with dealing with the assistant at the front desk up to when I left. Bejoy was amazing and was very informative and very helpful. He explained so I can understand. He gave me hope that with hard work, I can correct this concern and feel better. Having Ellie there was great as I love dogs, and she is very sweet. Thank you again for your help as this has been the most help I have received from any of the physiotherapists I have seen for this concern. I would recommend Progressive Physiotherapy & Wellness.
Review #3
By far the best physiotherapy business in Grande Prairie! The staff there are professional, kind and seem to genuinely care about the health and comfort of their clientele. My husband and I have both seen Krista for physio and Kaylee for massage therapy. They are wonderful and have both helped us so much in our physical health journey. If you want a place with an amazing staff and gorgeous new office, I strongly recommend checking Progressive Physiotherapy & Wellness out!
For a collaborative approach to getting you better as quick as possible, visit the experts at one of the two Progressive Physiotherapy & Wellness Clinics and set up your consultation today, or, you can book your appointment online.
---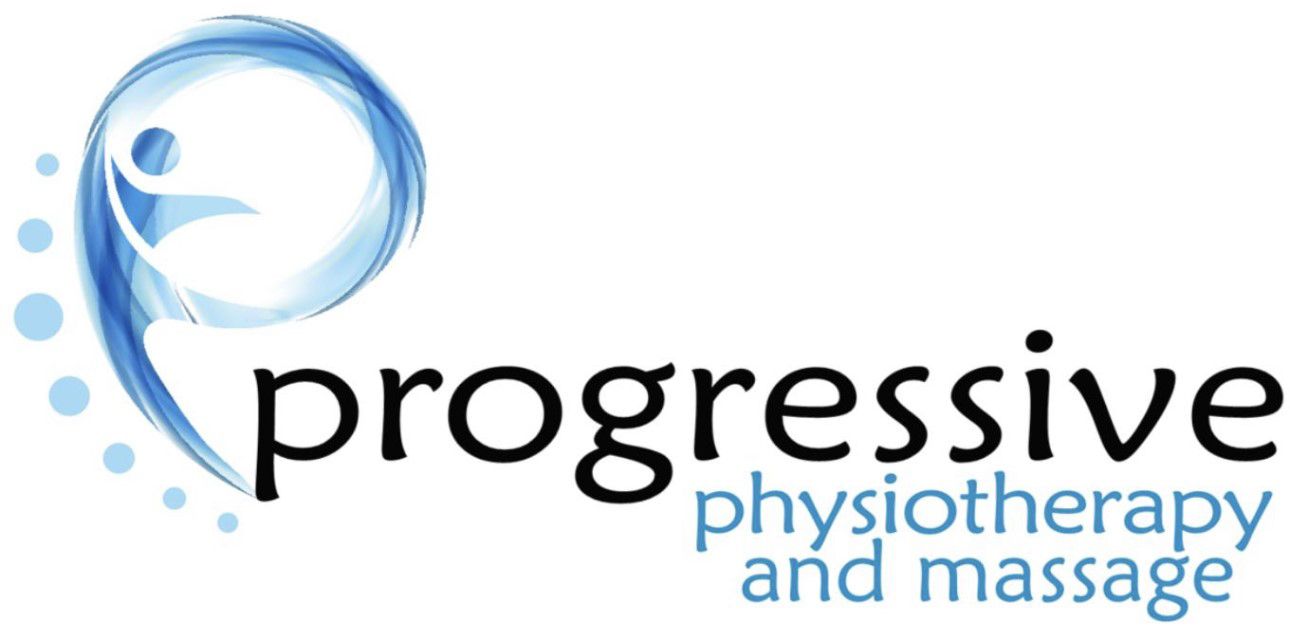 Progressive Physiotherapy & Wellness Clinic
115 – 8805 Resources Road, and at Iron Nation in Grande Prairie
(825) 412-0289
http://www.progressivephysiotherapy.ca
HOURS
Monday – Thursday: 8:30 a.m. – 7:30 p.m.
Friday: 8:30 a.m. – 5:30 p.m.
Saturday: 8:00 a.m. – 5:30 p.m.
---