Grad & Wedding Attire Stains
First off, lets start with something that's happening right now. Grads and Weddings. And what to do with the gowns after the big day!
Before we get into that, let's go to the biggest night of your life, yes – your grad or wedding. You're having fun but suddenly – oops, what's that? A stain?! Not to panic – Richmond Dry Cleaners is all over it!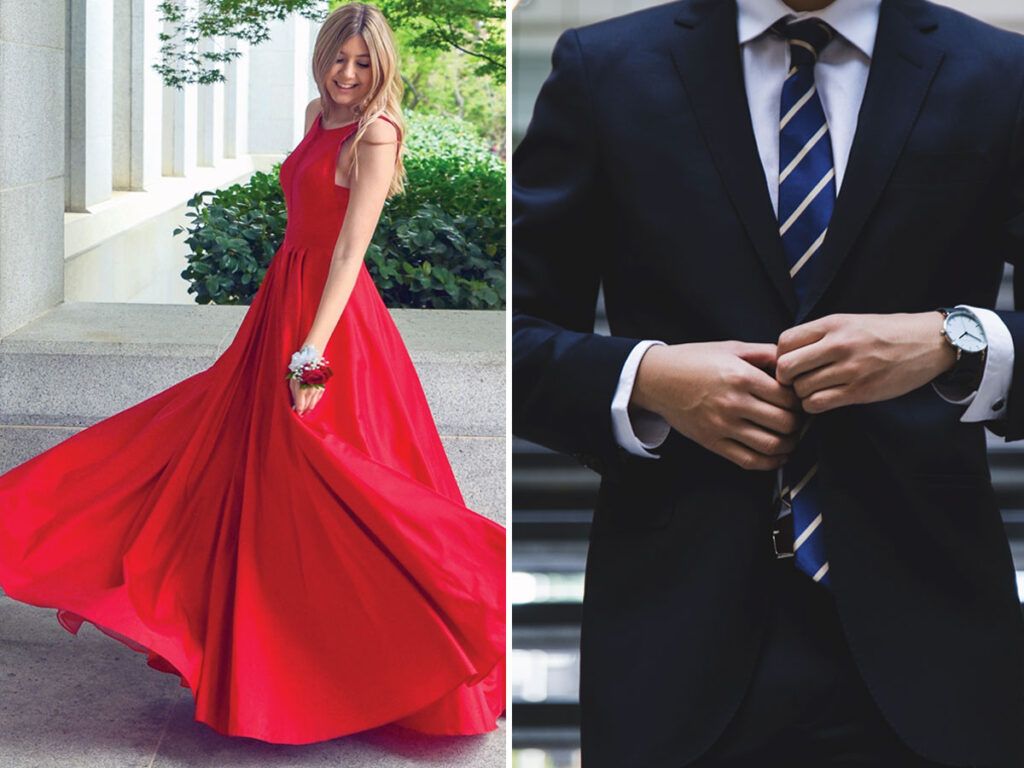 Here's 3 tips from the professionals on how to protect your formal wear from stains that have the potential to last longer than your memories.
Don't treat it at home as this could make it worse. Best to leave that stain to the professionals.
Don't Wait. Time is not your friend when it comes to stain removal. Bring in your outfit ASAP.
Document it! It's your night and you're going to be busy, so ask a friend, a parent, or your Type-A cousin to help you document what exactly that stain is, and prevent the "mystery stain" confusion when dropping off for professional cleaning.
Grad & Wedding Attire Preservation
Preserve your memories with professional cleaning of your Grad and Wedding attire. Whether you want to keep it or sell it, your formal gowns and suits should be professionally cleaned. And Grad and Wedding gowns can be placed in a memory box.
Wedding and Grad are some of the most important days in your life. Richmond Dry Cleaners will help you cherish that memory with their gown preservation service. They meticulously clean it and then store it in an acid-free container with a viewing pane.
Richmond Dry Cleaners uses only the safest, most effective methods developed for cleaning, preservation and restoration of all formal gown fabrics.
For more information on stains and formal wear preservation you can visit the following websites.
www.richmondcleaners.ca/wedding-gowns
www.facebook.com/richmonddrycleaners/photos/10160153555554518
www.facebook.com/richmonddrycleaners/photos/10158523619444518
Enjoy Your Summer
What would you do this summer if you had more time? Let Richmond Dry Cleaners give you the gift of more free time with their Wash n Fold program! Hey, adulting is hard. Your weekends should be stress free!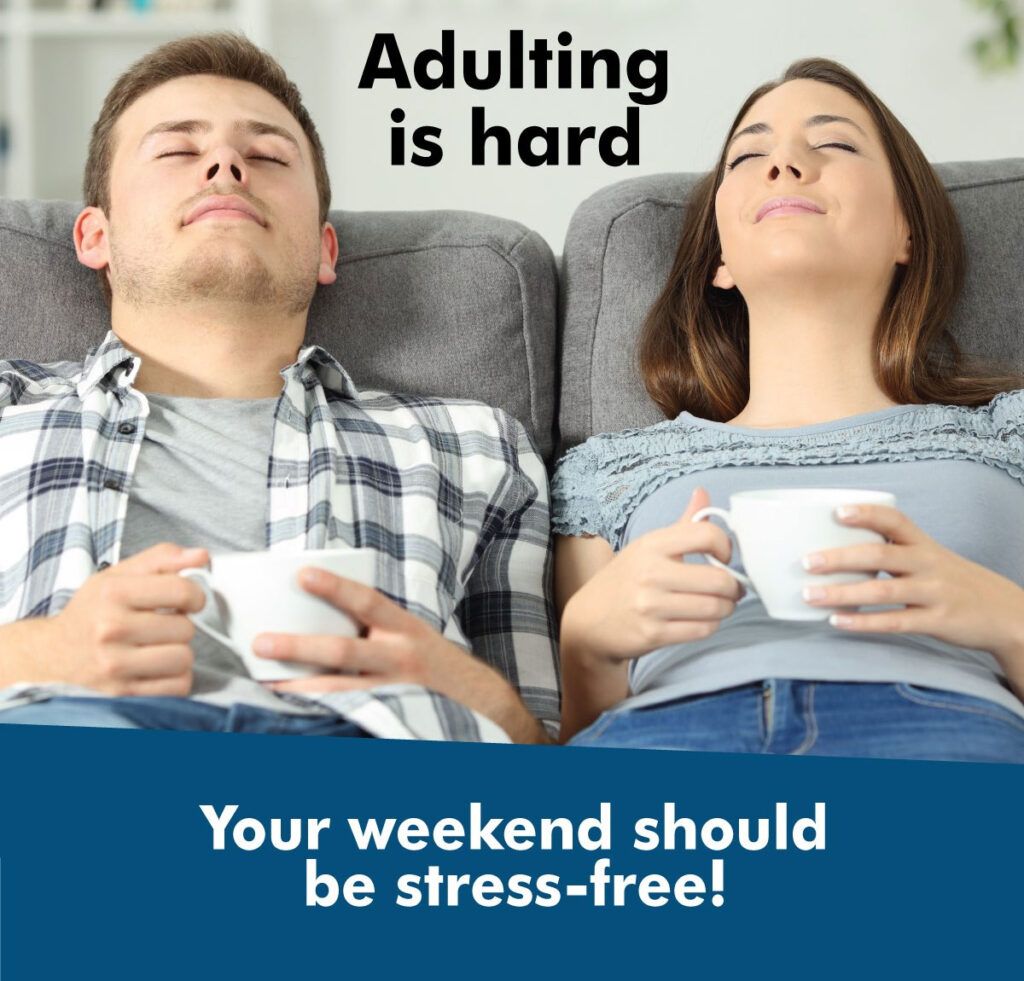 Here's some examples of what you could be doing instead of laundry this weekend.
Play a round of golf.
Go for a hike. Check out Moonshine Lake, the Waxwing Trail, Wapiti Nordic Trails, or hit the road and take a trip over to Muskeg Falls.
Take in a summer movie at the drive in, in the park, or enjoy a movie under the stars in your own backyard.
Plan a scavenger or a treasure hunt with your family or friends.
Go swimming! Head to a lake, a river, or an outdoor pool. Stay cool, have fun, and don't forget the sunscreen!
And for more information on Richmond Dry Cleaners' Wash n Fold program, check out the website at: www.richmondcleaners.ca/wash-n-fold
Working Hard
We know many of you are still working hard this summer, so take advantage of those days off and drop off your coveralls to Richmond Dry Cleaners. Bring in your dirt and grime and save your household washer and dryer from a load they aren't really equipped to handle. Plus, you can take advantage of their same day service!! Drop those work clothes off in the morning and pick 'em up at the end of the day. What can we tell ya! The dirtiest come to them for a reason.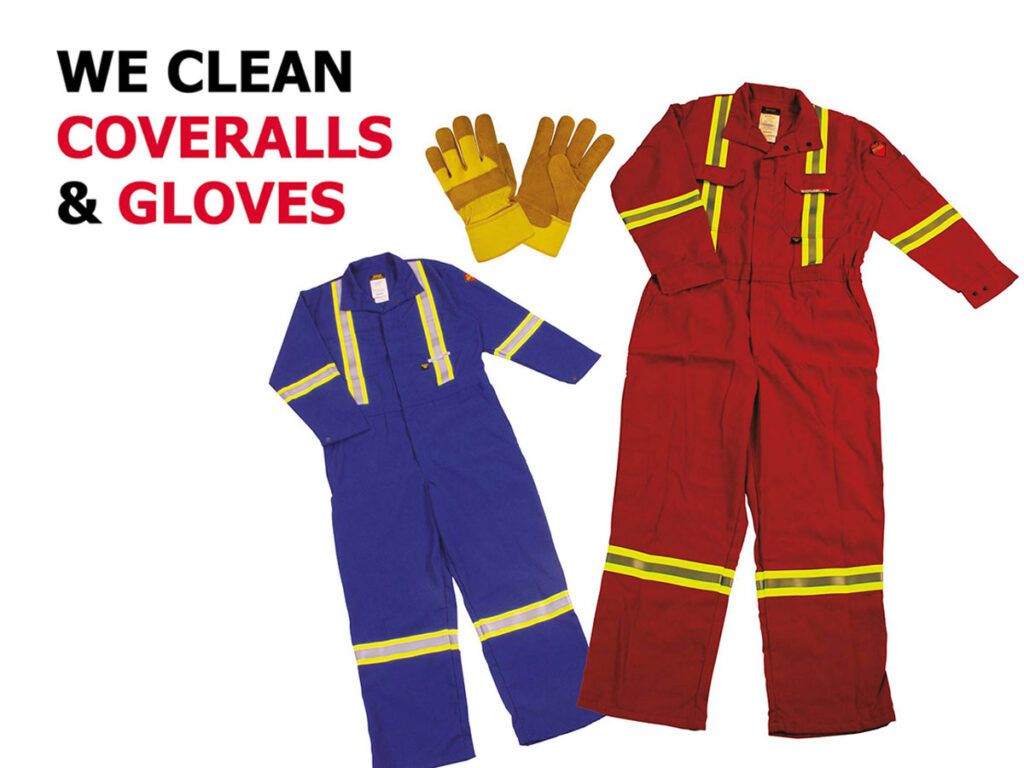 For more, visit the website at: www.richmondcleaners.ca/coveralls-and-gloves
To Sum it Up
Enjoy your summer, stop doing laundry on your days off, and let Richmond Dry Cleaners do the "dirty work". Your professional dry cleaner since 1961. Same day service – in by 10:00 am and out by 5:00 pm. Conveniently located on 100 Street in Grande Prairie.
Get all the dirt at: www.richmondcleaners.ca
---


Facebook: www.facebook.com/richmonddrycleaners/
---