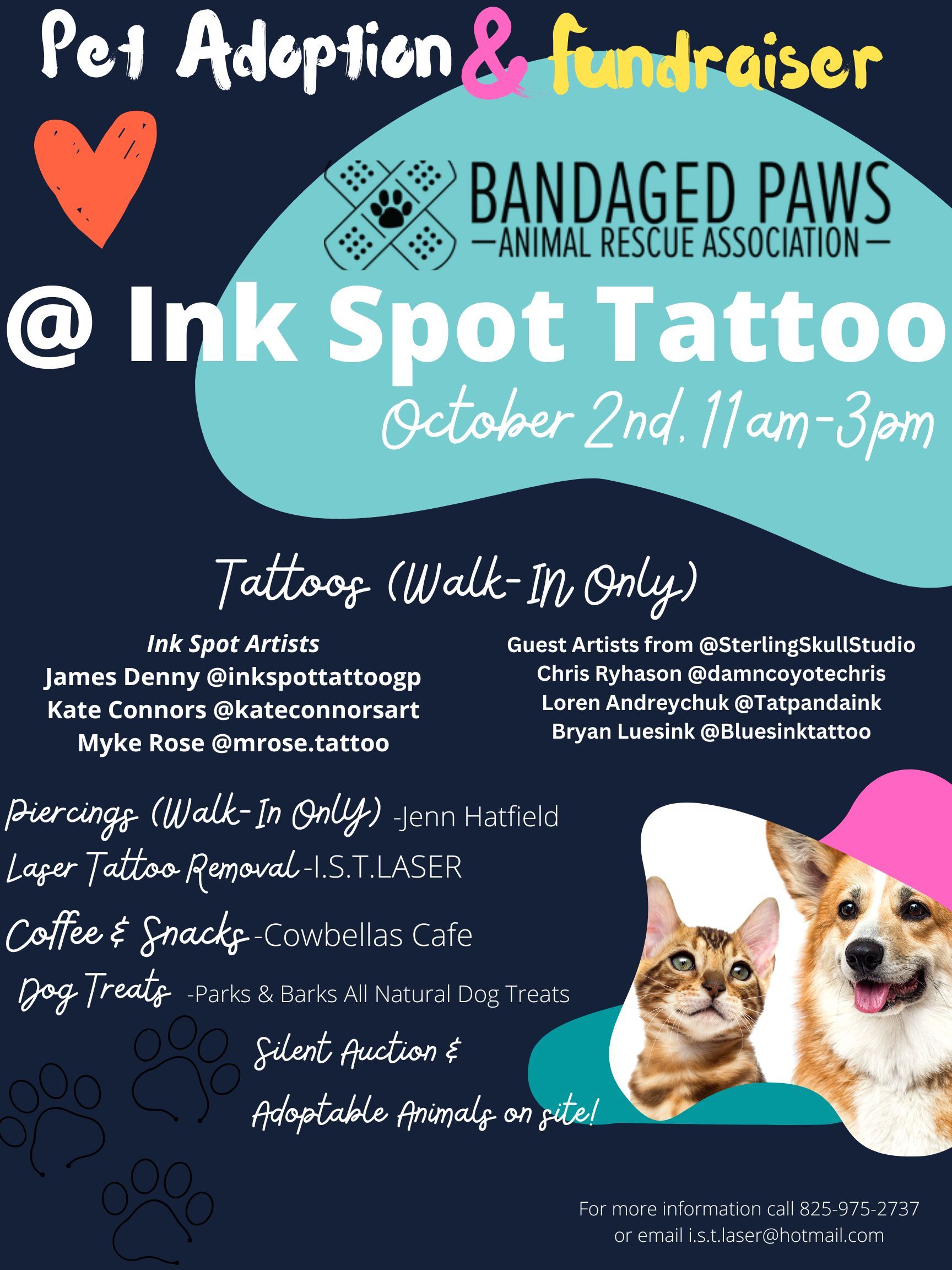 Bandaged Paws Tattoo Fundraising Event
Join us at Ink Spot Tattoo & Laser to raise money for Bandaged Paws Animal Rescue!
Come get tattooed, pierced, or lasered for a great cause – all proceeds going to the rescue. While you're here you can cuddle and pet some animals that are waiting for their fur-ever homes!
Tattoos & Piercings will be walk-in only, on a first come – first served basis. Choose a tattoo from pre-drawn artwork by the artists, sorry – no customizations!
Parks & Barks dog treats are available on site, as well as delicious baked goods and coffee from Cowbella's Cafe.
Bid on silent auction items while you wait for your service. (We are still taking donations for the silent auction, please contact us if you'd like to participate!)