A man recently sentenced for manslaughter is appealing the decision. Dakota Anderson was handed a four year sentence in High Prairie court last week after pleading guilty to the manslaughter charge earlier this winter.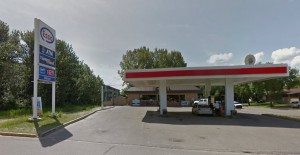 Anderson's co-accused was given a seven year sentence on the same charge. With credit for time served, Jesse Laboucan has nearly two-and-a-half years remaining, while Anderson has a little more than three to serve.
The two were arrested in January 2016 and charged with the July 2015 murder of 20-year-old Ryan Ellefson. Ellefson was found unconscious at a gas station in High Prairie in the early morning hours of July 29, 2015 and later passed away in hospital. Laboucan and Anderson's murder charges were later stayed, and they were charged with manslaughter. They both pleaded guilty.
Anderson is looking to have his sentenced reduced. In his application filed January 18th, it's claimed the sentencing judge shouldn't have considered the crime a group attack, as the court agreed a third party intervened without his knowledge.
The grounds of appeal also claim Anderson wasn't given credit for 29 months he spent under strict release conditions. As well, it's argued the Gift Lake man wasn't given enough credit for pleading guilty and having family support, and for the effect of his Aboriginal ancestry.
Anderson is currently in custody at Peace River Correctional Centre. A date for the appeal has not yet been set.