One of the three men killed in a train derailment near the Alberta – B.C. border last week will be remembered in Grande Prairie. 26-year-old Daniel Waldenberger-Bulmer was born in the city and grew up here and in Wembley.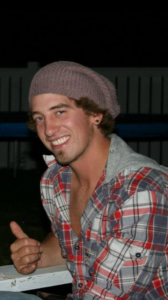 Waldenberger-Bulmer had been working for Canadian Pacific Railway for just a few months when the freight train he was on left the tracks near Field, B.C. on February 4th. Conductor Dylan Paradis and locomotive engineer Andrew Dockrell were also killed when the train plunged off a bridge into icy water.
An obituary for the young man calls him laid-back and happy-go-lucky with a smile always on his face. He graduated from the Grande Prairie Composite High School in 2010 and was considered an honour student.
"He made a positive impression on everyone he met. He was kind, generous, and had a big heart with enough love for everyone. Daniel lived an amazing life in his 26 years, living every day to the fullest."
Following the crash, Daniel's twin brother Jeremy issued a statement, saying, "I feel like half of me is gone now." His father Albe Bulmer also shared on Facebook that he had lost one of the jewels in his crown.
A memorial service has been planned for 1 p.m. Saturday, February 16th at People's Church in Grande Prairie. A celebration of life will follow at 5 p.m. at Wembley Community Hall, with all welcome to attend.
Donations in Waldenberger-Bulmer's memory are also being accepted through the Laggan Relief Fund, which will go to benefit the families of all three men who died. So far more than $122,000 has been raised through the GoFundMe page.