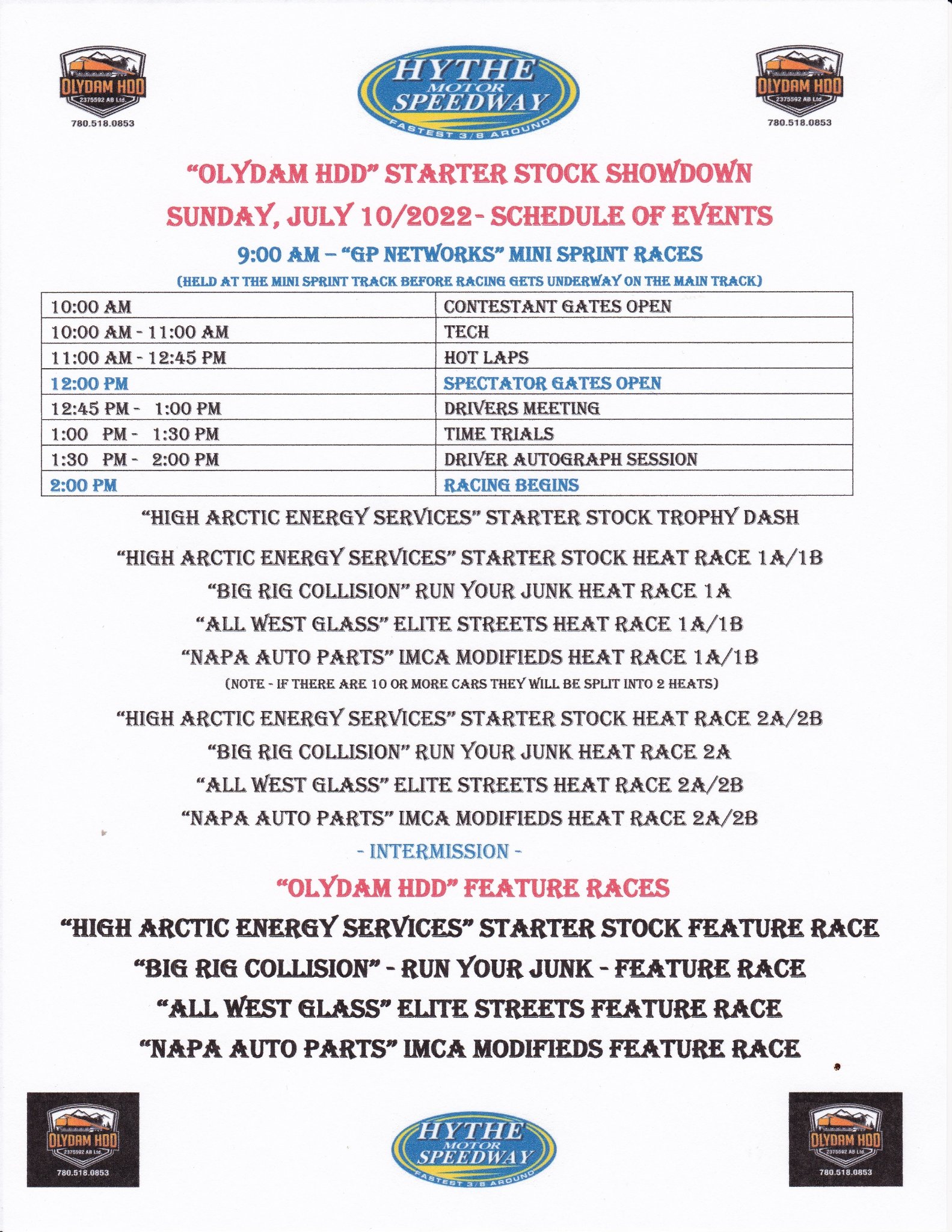 Olydam HDD Starter Stock Showdown
July 9 & 10 Schedule of Events & Spectator Admission Rates for the
Olydam HDD
Starter Stock Showdown. This is the special event for our High Arctic Energy Services Starter Stocks. Also featuring the Big Rig Collision Run Your Junk Series, All West Glass Elite Street Stocks & Napa Auto Parts IMCA Modifieds.
Racing starts at 5pm Sat & 2pm Sun (Gates Open 2 hours prior)
The GPNetworks Mini Sprints will be competing at 11am on Sat & 9am on Sunday before action gets underway on the big track. We hope you will join us for another action packed weekend of racing!!