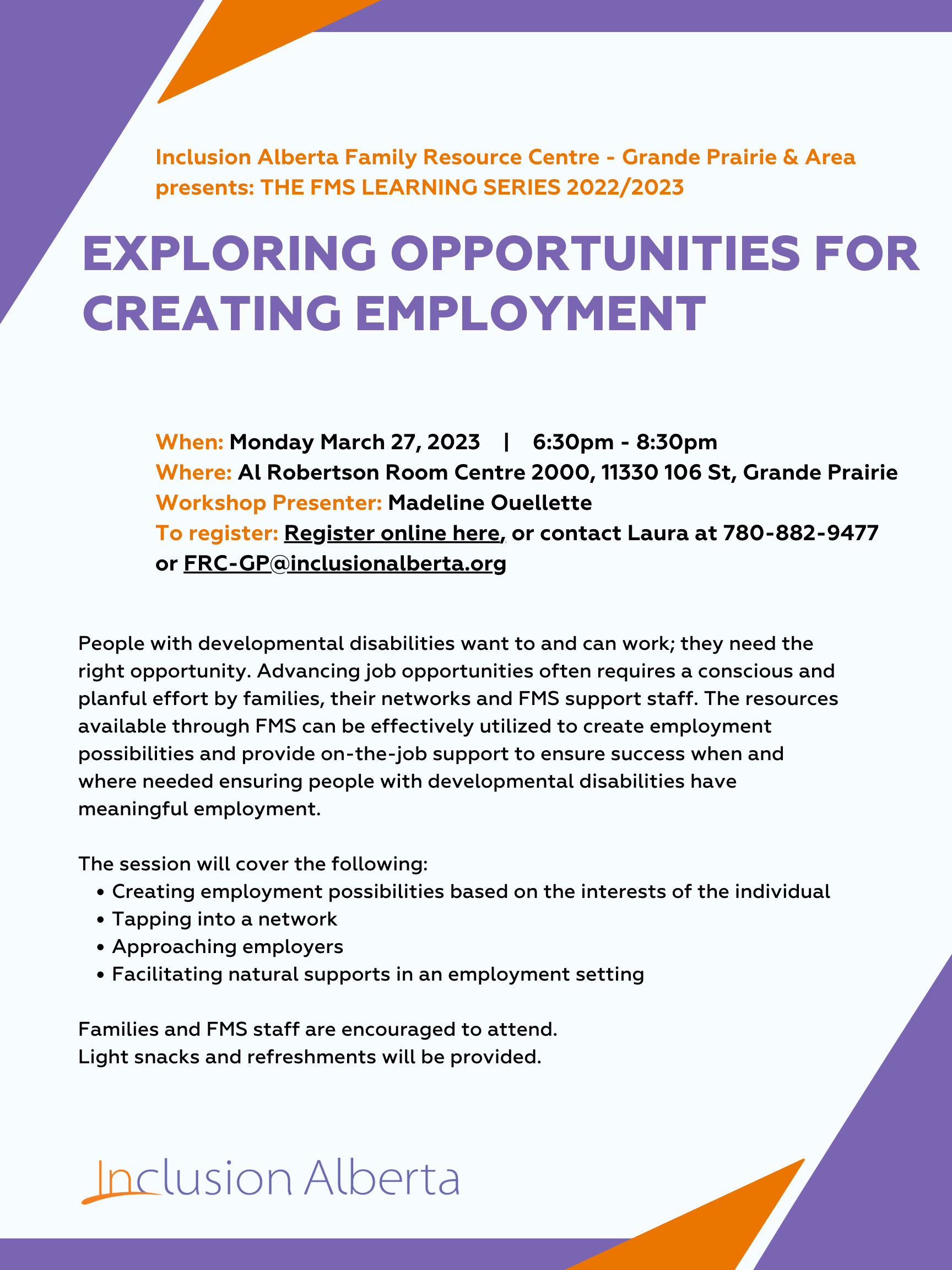 Exploring Opportunities for Creating Employment
Inclusion Alberta Family Resource Centre – Grande Prairie & Area presents: THE FMS LEARNING SERIES 2022/2023 
EXPLORING OPPORTUNITIES FOR CREATING EMPLOYMENT 
When: Monday March 27, 2023 | 6:30pm – 8:30pm 
Where: Al Robertson Room Centre 2000, 11330 106 St, Grande Prairie  
Workshop Presenter: Madeline Ouellette 
To register: Register online through Eventbrite, or contact Laura at 780-882-9477 or [email protected] 
People with developmental disabilities want to and can work; they need the right opportunity. Advancing job opportunities often requires a conscious and planful effort by families, their networks and FMS support staff. The resources available through FMS can be effectively utilized to create employment possibilities and provide on-the-job support to ensure success when and where needed, ensuring people with developmental disabilities have meaningful employment. 
The session will cover the following: 
Creating employment possibilities based on the interests of the individual

 

Tapping into a network

 

Approaching employers

 

Facilitating natural supports in an employment setting

 
Families and FMS staff are encouraged to attend. 
Light snacks and refreshments will be provided. 
Eventbrite registration: https://www.eventbrite.ca/e/exploring-opportunities-for-creating-employment-tickets-558087052397