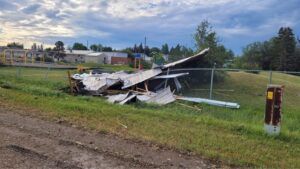 Parts of the Village of Hines Creek remain without power after a severe thunderstorm rolled through the region late Friday night.
The storms, which prompted a Tornado Warning from Environment Canada, brought with it rain, winds and hail.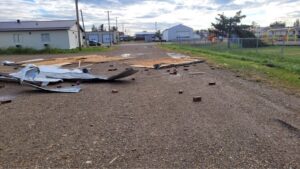 There are reports of heavy damage to buildings in the village, including a portion of the Hines Creek Hotel being ripped off during the storm.
Clear Hills County Councillor Susan Hansen stated that as of 1 a.m Saturday, no injuries had been reported as a result of the storm.