Grande Prairie & District Catholic Schools is helping to feed its neighbours. The school division and its Education Foundation is providing 200 meals a week for families and 2,000 meals a week for residents of Rotary House.
Superintendent Karl Germann says the foundation decided to use funds from the division's snack program, as well money received from the City of Grande Prairie and the province, to feed those in need.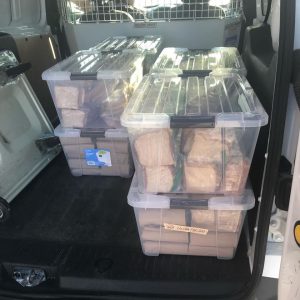 "We're providing staff, the foundation is providing staff, [and] we're using the kitchens at St. John Paul II and St. Paul Clement."
The move comes after the Alberta Government encouraged innovative ways to help those in need. Germann says this act reflects what the division teaches to its students about giving back to the community.
"[This] is a significant contribution. We have the facilities, we have the people, we have the vehicles, and we have some money leftover over from our nutrition program, plus the province is giving us some emergency money. This just makes sense for us to do."
The initiative began as a pilot project last week serving fewer meals to the flesh out the process. The deliveries officially kicked off this week with meals going out every Wednesday.
"When they were delivering, people were crying because they were so happy to get food," says Germann.
Foundation and school staff will work in small groups of two to four and are following the social distancing guidelines set by the province.