A man who shot at a City of Grande Prairie grader has been handed a more than four-year jail sentence. Dakota Jackson Grey pleaded guilty to charges of intent to endanger with a firearm, possession of a firearm knowing its possession is unauthorized, and possession of a firearm contrary to a prohibition order.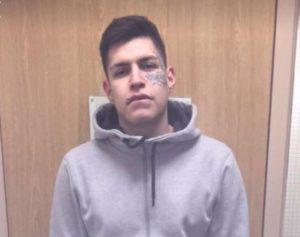 Grande Prairie RCMP was on the hunt for then 22-year-old Grey after the grader and another vehicle got into a crash near 100 Street and 84 Avenue around 12:20 a.m. on February 3, 2018. At that time, police said the suspect got out of the vehicle and fired shots at the equipment before running off. The operator wasn't shot but was taken to hospital with minor injuries.
Grey was arrested without incident at a home in the city later that afternoon. He was originally charged with attempted murder, among several other firearms offences.
A preliminary hearing was scheduled for this week, but instead, Grey was sentenced Thursday to four years for firing a gun with intent, and another three months to be served consecutively for knowing he shouldn't have had the gun. His other charges were withdrawn.