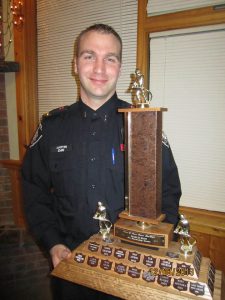 The condolences are pouring in after the sudden passing of a beloved firefighter from Peace River. The town's flags will be flown at half-mast until a memorial is held for Captain Martin Cooper.
Cooper served on the Peace River Fire Department for seven years, and the town says he was an integral part of the team.
"His loss leaves our community with a great feeling of grief."
Fire departments from across the Peace country have been sharing their own condolences. In a Facebook post, the Wembley Fire Department called Captain Cooper a close friend and valued training partner.
"We thank him for his service and will keep his family close in our thoughts."
Plans for a memorial are still in the works.