The first three men are moving into the new Rising Above residential treatment centre this week. It was a year ago that the renovations began on the transformation of the old Young Offenders centre. Executive Director Mel Siggelkow says it was a lot of work to take it from an institution to what it looks like today.
"It looks welcoming and inviting. We lost the institutional feel. We still have the cinder block walls but we just have to deal with that. There is a welcoming sense when you come through the do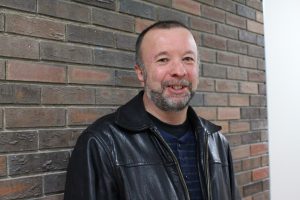 ors."
Siggelkow says there is a plan to slowly move in men and fill the 15 units.
"We have people on our waiting list. It is a matter of when we get comfortable with the space and facility. About two weeks down the road, we should have 12 to 15 men living in here."
A lot of the work that needed to be done was to bring the building up to code like sprinkler systems and making sure the air flow was correct.
"There were a number of bumps in the road. When you are dealing with a facility of this age and dealing with a jail, there are so many things that were unexpected. We would uncover something and there was more work. Now it is all behind us and we are looking forward to having our men reside here."
The organization has invested over $300,000 into the building. The city of Grande Prairie has partnered with Rising Above on a 15 year lease. The city is also providing them with a $50,000 operating grant over the next three years.
Before the building was handed over to Rising Above, it sat empty for years. The city had purchased the building for $1 from the province with stipulation that the new occupants had to be of betterment to the community.