Children are safe and at home after a fire at Dixonville school. Peace River and County of Northern Lights Fire crews responded to the blaze shortly after 9:00 am north of Peace River.
The fire seemed to have started in a sto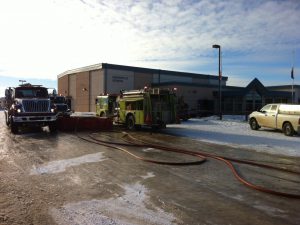 rage room at the back of the school's gym which had gym mats catch fire and made a lot of smoke.
The cause is under investigation. Everyone was accounted for and bused home after being evacuated.
The school will not be back open Wednesday or Thursday. Parents will be notified when classes are back on.