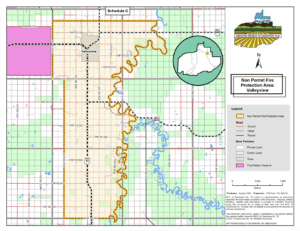 A fire restriction is in effect for the Valleyview and DeBolt areas in the MD of Greenview.
Under the fire restriction the use of fireworks or exploding targets, along with outdoor wood fires on public lands is not allowed.
Safe wood campfires on private land, backyard fire pits, charcoal barbeques, and propane appliances are allowed under the restriction. Off-highway vehicles are also allowed to be used, however, it is encouraged to clear debris from hot spots on your vehicle.
Residents are also being reminded if they come across a wildfire to report it immediately by calling 310-FIRE.
According to the MD of Greenview, the restriction will remain in place until conditions improve.