Twenty-five years since his disappearance, the search continues for Daniel Gaulton. Gaulton, best known as Danny, was reported missing to the Grande Prairie RCMP on November 24, 1997.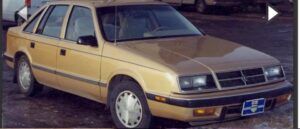 At that time, police were told he had gone to the Park Hotel with some friends. He returned home around 9 p.m. and spoke briefly with his roommate before driving off in a 1985 gold Chrysler LeBaron car.
Neither Gaulton nor the vehicle have ever been found. Police encourage anyone who may have information on his disappearance is encouraged to contact the Grande Prairie RCMP or Crime Stoppers.
"Any information that the public provides to the police can often be very helpful during an investigation," says Constable Lindsay McNab.
A post in the Facebook group dedicated to finding Gaulton made Wednesday reads, "We know we wont [sic] find Danny alive and well somewhere, this isn't a good ending story because someone chose to take his life. We have to live with that knowledge and the knowledge that he is out there somewhere."
A $100,000 reward is being offered by the Gaulton family for information on his disappearance as well as the whereabouts of his vehicle.