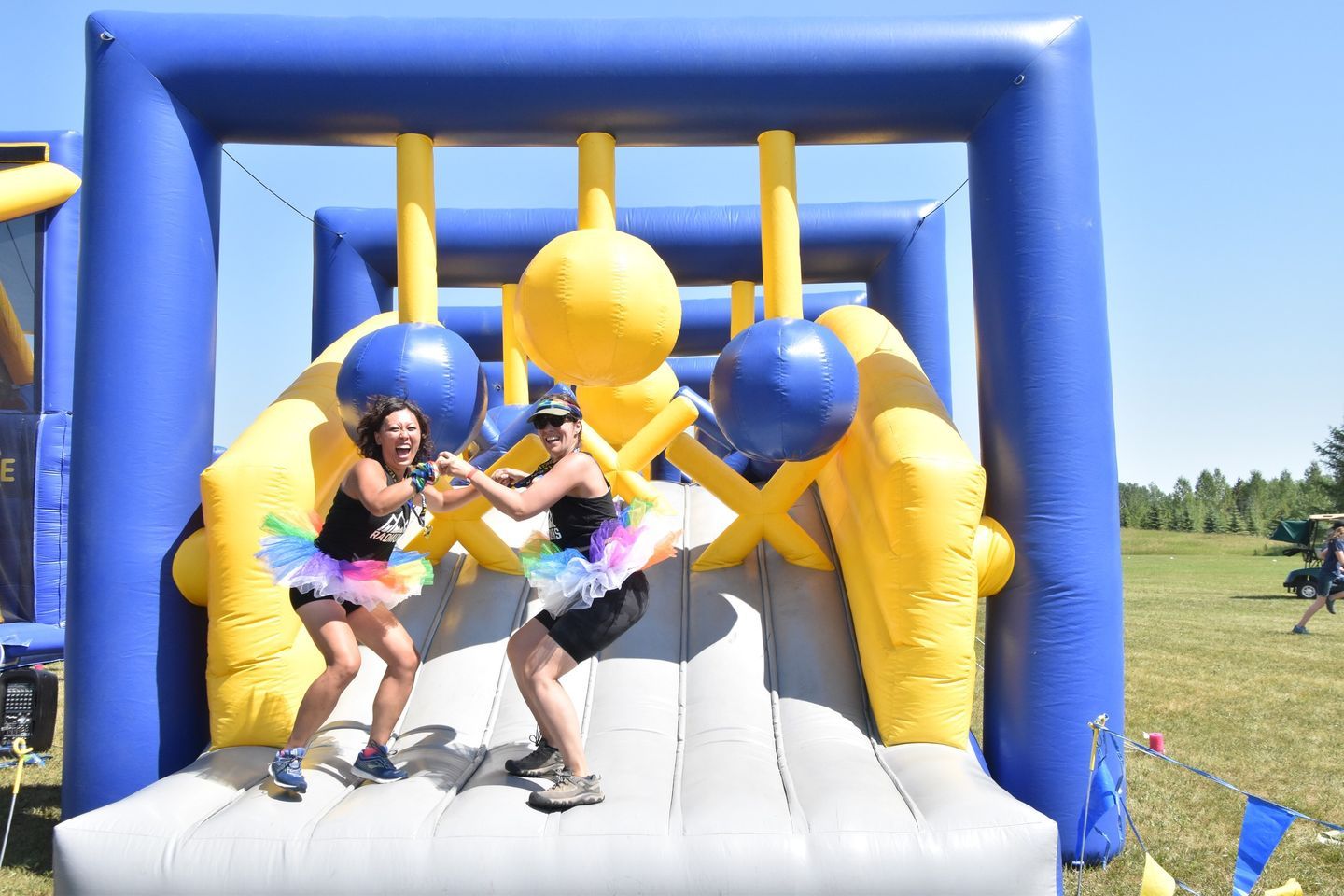 Mega Bounce Run Grande Prairie
This summer Mega Bounce Run is coming to Grande Prairie and inflating at the Eastlink Centre Parks. 9 spectacular inflatable obstacles will be spread throughout the parks, creating a 5km course designed to thrill everyone that participates. This is a "serious" run for people that want to have "serious" fun and physically challenge themselves and their friends to the best run ever. Join us to have the most fun you will ever have on an inflatable as you run, jump, and bounce around the Inflatables.
Mega Bounce is open to all levels of runners and walkers. Whether you are a seasoned runner or want to join the fun, this obstacle course is for you.