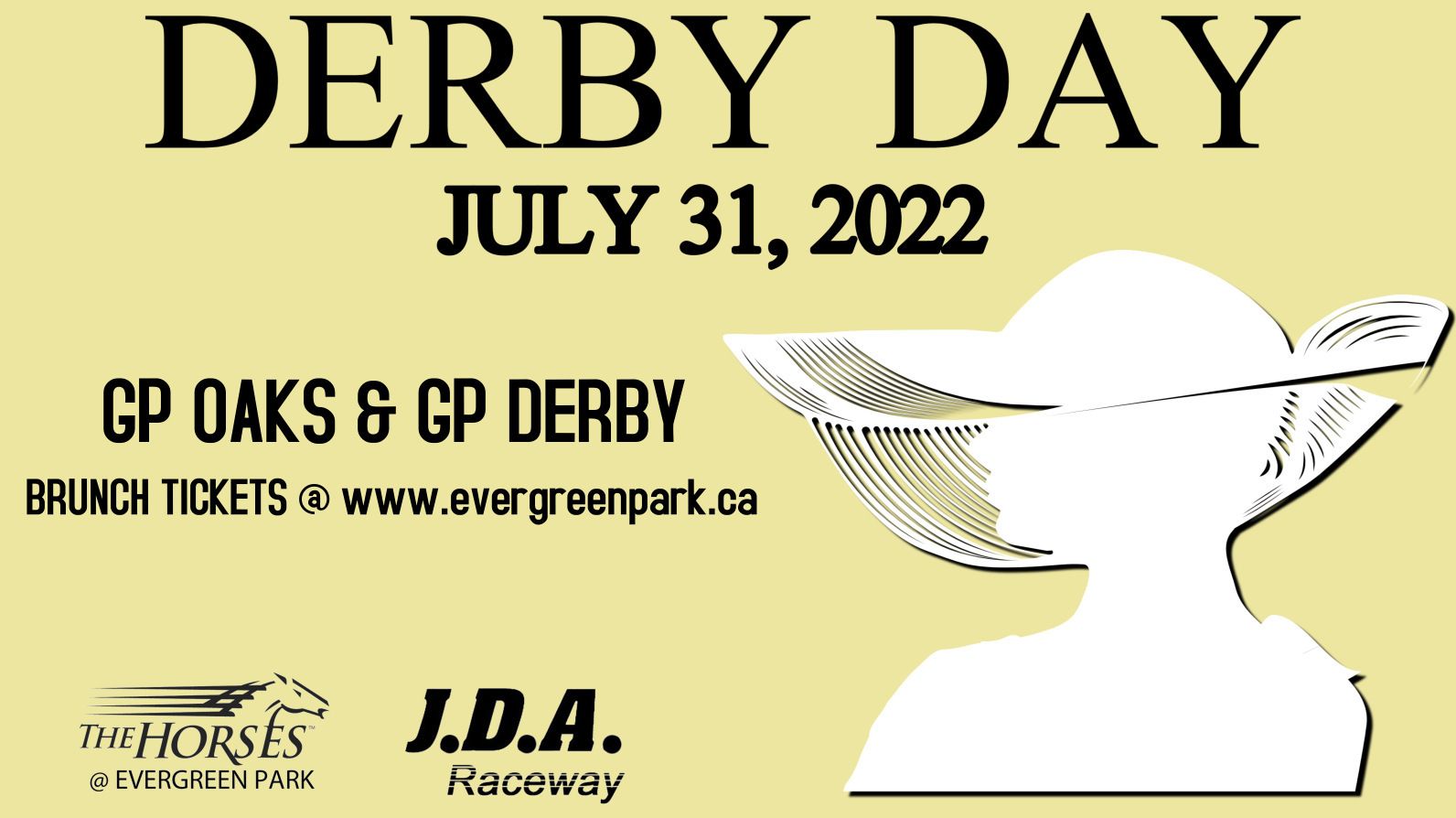 Evergreen Park Derby Day & Brunch
Derby Day is back and it again includes a fabulous brunch.
Sunday, July 31. There are two brunch times (you will be contacted as to which is your time) and the racing starts at 1:15 p.m.
This year's event includes the GP Oaks and the GP Derby as part of The Horses At Evergreen Park at J.D.A. Raceway.