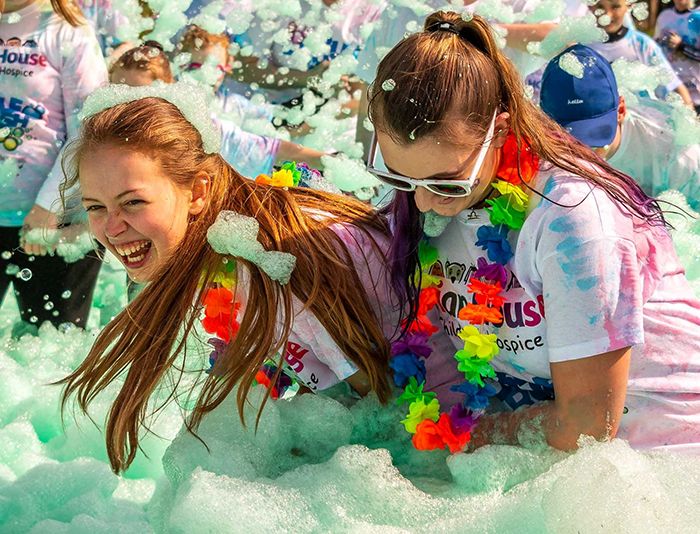 Bubble Chase Grande Prairie
Check-in Party (Race Kit Pick Up)
Pick up your packets on race day (June 10th, 2023) when you come to sign in at the registration table at Park.
Event Location and Start Times!
Bubble Chase 5k will be held on Saturday, June 10th, 2023 starting waves begins at 10 am and the following waves start every 15 min after.
Location: 10806 106 St, Grande Prairie, AB T8V 2Z4 ( Just north of Elks Hall in the park)
Parking And Directions
Parking is free in and around the Park.
Running With Children
Participants who are 13 and under must be accompanied by a participating adult (18+). Wheelchairs, strollers and pushchairs are permitted on course, however, please note that the terrain on the course may vary. (Hills, roads, pathways, grass, unpaved trails). If pushing strollers or wheelchairs it is important that the head of the participant in the stroller or wheelchairs is above the bubbles at all times. Note the bubbles will vary in height and it is the responsibility of the person pushing the stroller or wheelchair to mind the safety and comfort of the passenger. Each city will have a unique course as no two locations will be the same. The Grande Prairie course will be a 2.5k course that participants can do one or more times. This means more bubbles for those who choose to run the course two times or more. If you wish to only run one lap of the course you will still receive the finishers medal.