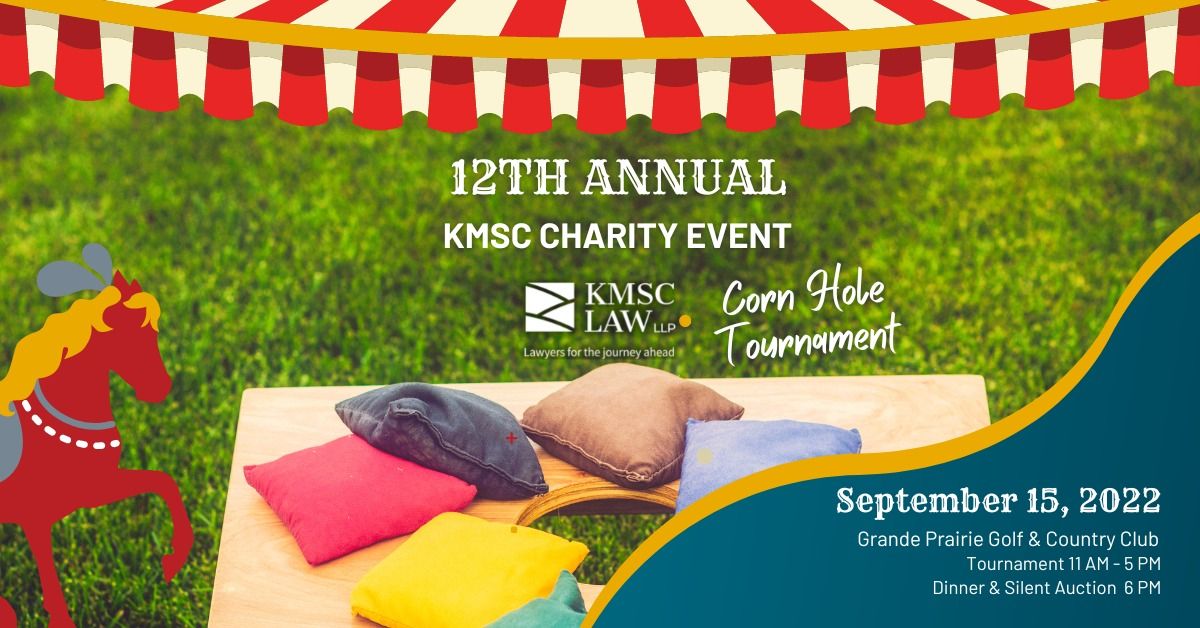 12th Annual KMSC Charity Event
The 12th Annual KMSC Charity Event is a carnival-themed corn hole tournament. Join us from 11 AM – 5 PM at the Grande Prairie Golf & Country Club and spend the day networking and learning more about our local non-profit organizations.
$500 entry fee includes:
Team of 4
18 Games of Corn Hole
Evening Banquet & Silent Auction
The deadline to register is September 12. Contact Lori Pollock at [email protected] to register your team.