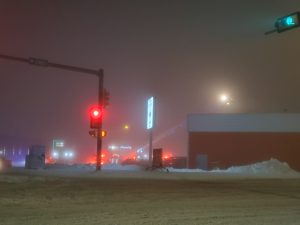 The Grande Prairie Fire Department is investigating why an auto repair shop went up in flames Tuesday night. Emergency crews were called to the area of Motor Tech Services on 112 Avenue in Northgate around 8:30 p.m.
Platoon chief Steve Larsen says by the time firefighters arrived, fire and smoke had already filled the commercial building . They were not able to get inside, due to damage to the roof.
Fortunately, no injuries have been reported. What caused the blaze is now under investigation.