A new documentary featuring two Grande Prairie men is exploring the topic of mental health and suicide rates in people working in the oilfield. Digging in the Dirt looks at the conditions workers are under and the need to put mental health first.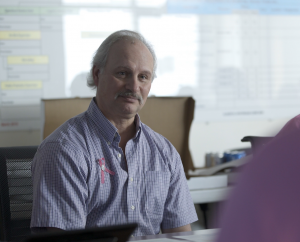 10 years ago, Glenn Bielech lost a friend to suicide and later went into counselling to help deal with the loss as well as his own depression.
He says when men work in the oil industry and even in the trades there's a mentality that they need to be strong but says that shouldn't be the case.
"People don't want to admit they have a problem. Same as not going to doctors we think we're strong enough, it's just a minor thing and a lot of times by the time we diagnose it, it's too late. It's the same with mental health."
Bielech adds that of the suicides in Alberta, 80 per cent are men. Dennis Shinski also lost a friend to suicide 11 years ago. As a recovering addict, he ended up getting out of the field and decided to start a new career in social work. He says the best advice he can give people is to talk to someone.
"For me for years just stuffing it down, not talking about it made it a lot worse. If we don't talk about it, it might never get dealt with and for me, that was definitely part of the problem for a long time."
Both men now help out at the Suicide Prevention Resource Centre with 'Tough Enough to Talk About It'. The program goes around to businesses and provides employees with information on how to recognize mental health problems, how to ask about those issues, and how to arrange for help.
There are a number of resources in Grande Prairie for those who may be struggling including SPRC's mental health helpline, which can be reached at 1877-303-2642. Digging in the Dirt premieres on CBC on September 14th at 7 p.m.