The Grande Prairie Friendship Centre's Aboriginal Head Start Program backyard renovation is now finished. A recently painted mural featuring the seven sacred teachings was the final item needed to cap off the two-year project.
Plans for the mural started back in January when Program Coordinator Joleen Bateman was looking for an artist to fill a blank wall damaged by a flood. She says she shopped around a bit before finding artist Lance Cardinal.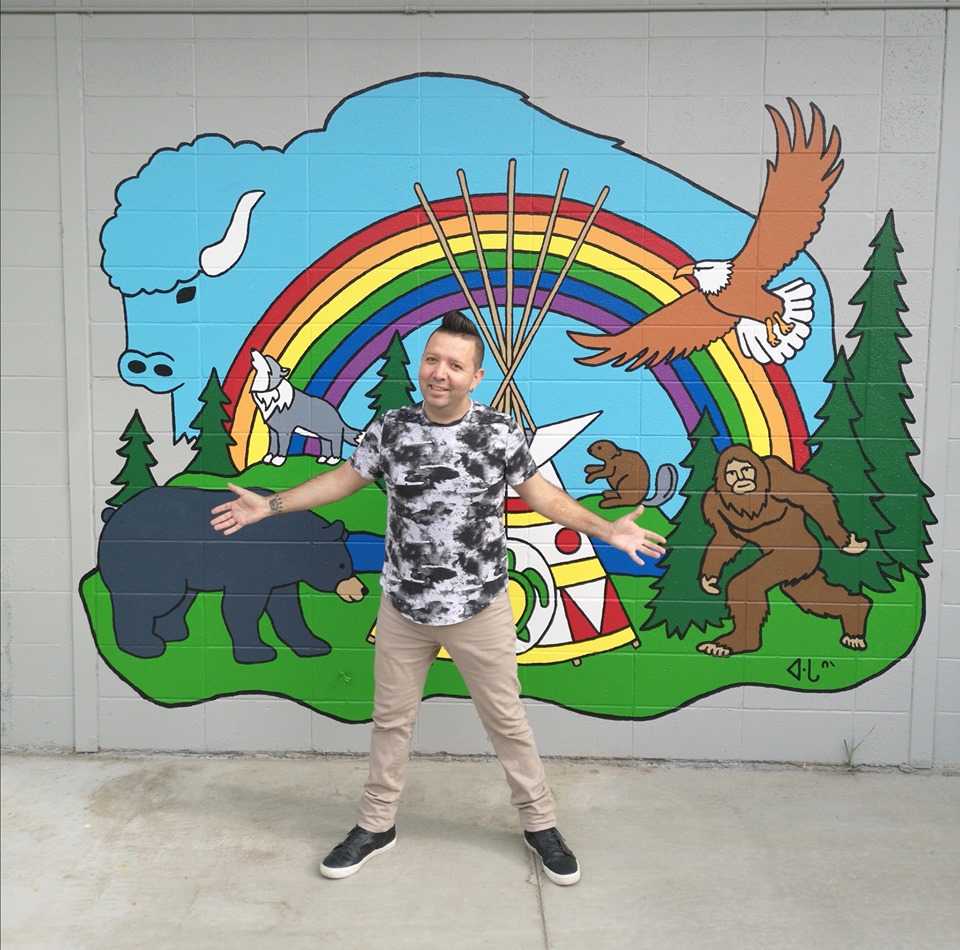 "For months I reached out to different artists and we talked about it and then Lance was introduced to me by my executive director and she showed me a piece that he had done and I knew his style would be perfect for us."
Bateman says the mural is special to her group with each animal shown in the painting representing a different teaching. For example, the eagle represents love and the buffalo represents respect.
"The premise of that mural is that it's based on the seven sacred teachings. All seven animals are represented in this mural and our base programming is on the seven sacred teachings so it was a perfect fit."
The mural and the backyard upgrades were done with the help of a $62,000 grant from the Public Health Agency of Canada.