Grande Prairie's Canada Day Party was so big it couldn't be contained into just a single day.
The Canada Day Carnival on Sunday kicked things off with a bang, as thousands took in free rides, entertainment, and sampled some of the finest food trucks on offer in the city.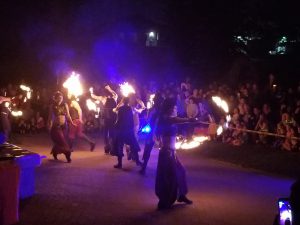 On the big day itself, thousands of Grande Prairie residents lined the streets from 94th street and 100 Avenue all the way to the entrance of the Grande Prairie Regional College for the annual Parade.
Over 100 floats, including the 2DayFM Cruiser team, took part in the parade, which ran for nearly 2 hours through the streets of the city.
The weather, which has been less than stellar for the start of the summer, also played its part in marking the occasion. Both Sunday and Monday saw reasonable amounts of sunshine, which certainly kept families happy as they made their way around the city. "
"It's been wonderful, it stopped and let up just when we needed it to," says Kathleen, who had her two young children with her on Monday.
Nicole, who had her three young children with her in Muskoseepi says the celebrations seemed bigger than previous events.
"It's been awesome. Lots of people, lots of food, lots of stuff to do. The kids are happy, rain or shine."