Grande Prairie RCMP is asking the public if they recognize the vehicle or suspects involved in a gas station robbery. Just after 3 a.m. on June 2nd, two men entered a gas station on the north end of the city and allegedly restrained the employee.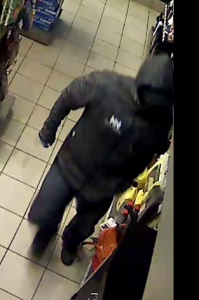 Police say the men took cash from the registers, along with the employee's bank cards and phone. They also attempted to steal the ATM outside of the store. The employee wasn't injured.
The suspects were wearing dark, tight-fitting clothing, black face masks and black gloves. Both appeared to be in their late 20s to 30s. The heavier of the two was wearing a Helly Hanson jacket and one was described as white. They were seen driving a dark coloured, older model Jeep Cherokee.
Police are asking anyone with information to call the detachment at 780-830-5700  or Crime Stoppers.