Former Sexsmith Mayor Claude Lagace will forever be remembered in a park he helped create. In a ceremony on Monday, Arbour Park was dedicated in honour of the late mayor and a tree was planted in his name. Current Mayor Kate Potter says the location for his memorial was only fitting.
"Arbour Park was a dear project to him, he wanted to see it through to completion which he did before he passed away and so it was very fitting for us to name the park after him and then to plant a tree."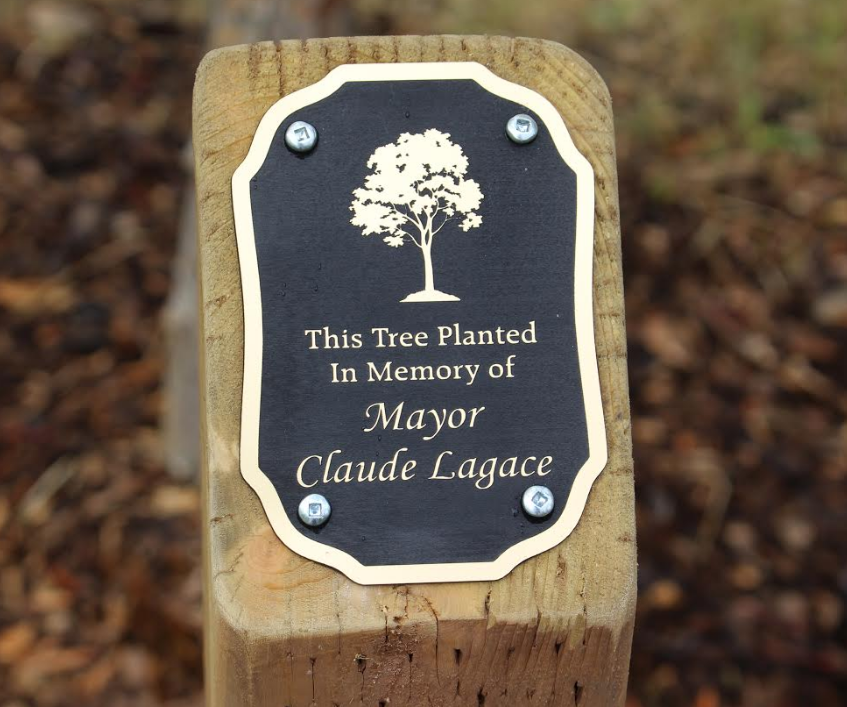 Lagace died on September 29, 2018 in Grande Prairie at the age of 66. He had served at the town's mayor since 2010. After finishing the park, Lagace planted a memorial tree there in honour of his father-in-law. According to his daughter Laurie Olson, her father always wanted a tree there too.
"Me and my dad had talked when he was in hospice and I said, 'what would you like left for you?' and I expected him to say, 'nothing, I don't want anything,' and he said, 'I want a tree in Arbour Park' and I said 'I feel like we can do that.' He waited a couple of minutes and then he said, 'I want a bench in Arbour Park,' and I said, 'I feel like we can do that too.' For this to happen he would have been overjoyed."
Potter says she never heard that story before but that it just makes this even more special.
"It was neat to see that Claude was the same person regardless of if you knew him in the municipal realm or in his family and if you knew him in one setting you knew him fully so that was a real honour."
Lagace's tree is located at the back of the park next to his father-in-law's tree.