Most of us realize that diet and exercise play an important part in keeping us healthy. But did you know that a healthy mouth is also an important part of a healthy body?
Your dental health is an essential part of your entire well-being. Which is why the team at Higson Dental Group would like to share 5 tips about sustaining and caring for your mouth.
1. Keep your mouth clean
Use a soft-bristle toothbrush and fluoride toothpaste.
Wait at least 20–30 minutes after eating before brushing your teeth.
Floss every day.
Limit foods and beverages containing sugar or carbohydrates.
2. Check your mouth regularly
Look for signs of gum disease:
Red, shiny, puffy, sore or sensitive gums.
Bleeding when you brush or floss.
Bad breath that won't go away.
Look for signs of oral cancer:
Bleeding or open sores that don't heal.
White or red patches.
Numbness or tingling.
Small lumps and thickening on the sides or bottom of your tongue, the floor or roof of your mouth, the inside of your cheeks, or on your gums.
See your dentist regularly for dental exams and ask about oral cancer screenings.
Check your mouth regularly for signs or symptoms and report any changes in your mouth to your dentist right away.
3. Eat well
Good nutrition helps build strong teeth and gums.
Munch on mouth healthy snacks like cheeses, nuts, vegetables, and non-acidic fruits.
4. See your dentist regularly
Regular dental exams and professional cleanings are the best way to prevent and detect problems before they get worse.
5. Don't smoke or chew tobacco
Smoking and chewing tobacco can cause oral cancer, heart disease, gum disease, and a variety of other cancers.
Don't wait for a toothache or a dental emergency to look for a dentist, because in Grande Prairie you can take advantage of 20 years' worth of oral health care experience at Higson Dental Group.
Dr. Higson and his team possess the skills, training and expertise to provide a comprehensive diagnosis about your oral health condition, and to advise you on appropriate treatment and care. Visit Higson Dental Group to establish a routine of daily cleaning; all it takes is a visit to keep your oral health, good for life.  Higson Dental, Creating beautiful smiles.
---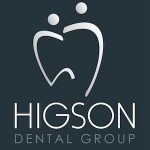 Website: https://www.higsondental.com/
Phone: 780-532-4661
Address: 10508 67th Avenue, 3rd Floor, Grande Prairie, AB T8W OK8
---