UPDATE #2: Beaudry has been found safe.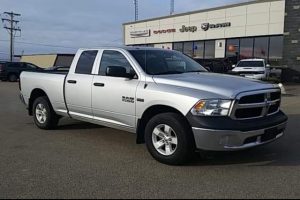 UPDATE: RCMP says Beaudry was last seen when he left his home in his truck. It is a silver 2017 Dodge Ram 1500 SXT quad cab with Alberta licence plate BHN 6559. The truck has Campbell Chrysler stickers on the back of its window and an oval magnet sign on the tailgate that says "Dog Dad".
Grande Prairie RCMP has reached out to the public for help finding a missing man. 52-year-old Paul Beaudry was last seen in the area around 9 a.m. on January 21st.
Beaudry is described as 5'6″, 140 pounds and bald with brown eyes and a tattoo on his right arm. He was wearing an orange shirt, black jacket, and blue jeans.
Police say there's concern for the man's wellbeing. Anyone with information on his whereabouts is asked to contact RCMP or Crime Stoppers.