DNA Truck Analysis – Are You Ready To Roll?
DNA Truck Analysis wants to help make sure your truck meets all requirements before hitting the road! Family run since 1998, DNA Truck Analysis Incorporated believes a properly maintained vehicle is a safe vehicle, and it costs less to maintain than to wait for a breakdown to occur. To help make sure your vehicle is well maintained …DNA Truck Analysis performs out of province and commercial vehicle inspections. They also help you understand everything you need to know about the requirements for your CVIP certification!
Commercial Vehicle Inspections!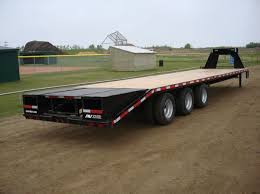 Getting an out of province CVIP inspection from DNA Truck Analysis is EASY! All you need to do is bring in a copy of your inspection request from the registries and proof of ownership…they'll do the rest! Staffed by two red seal journeyman mechanics and one full-time secretary/bookkeeper, DNA Truck Analysis will handle your inspection professionally and efficiently. Complete with Cummins and Detroit programs to diagnose engine issues and camera surveillance for everyone's safety and security.
CVIP Program Changes!
In 2017 the Alberta Government made changes to the Commercial Vehicle Inspection program, including:
How Inspections Are Done
The Documentation You'll need
Passing Fluid Leakage Inspection
Now when you go in for your CVIP, new procedures require brake backing plates or the wheels and brake drums to be removed in order to perform a full inspection.
You also MUST have documentation proving your vehicle was purchased in the last 12 months, or you've had a new brake job done within the last year.
Another change to pay attention to is passing fluid leakage inspection. Depending on your vehicle's system or component, if there's even a spot on the floor under your unit from a drip that now means there's a leak – and it WILL fail inspection.
Feeling Overwhelmed?
Don't be! That's what DNA Truck Analysis is for…to help you get through all the hoops! From servicing and repairs, to inspections! DNA is also there to help with a mobile unit for when you do breakdown. While they don't have a tow truck, they can call one for you! And just in case you didn't already think they do it all…DNA Truck Analysis is also a U-Haul dealer!
Get Started Today!
Whether you need servicing, repairs, or an inspection, DNA Truck Analysis is here to help! Book your appointment today!
Just stop by the shop at 22342-702 Township Road in Valleyview, or call 780-524-3389.
---
DNA Truck Analysis Ltd.
Address:
22342-702 Township Road, Valleyview, Alberta
Phone:
780-524-3389
---