Three locals will get to carry the 2019 Canada Games torch when it makes its way through the city on January 5. The MNP Canada Games Torch Relay kicked off on Thursday and will be carried by over 100 people across the country on its way to Red Deer. One of those people is local Leigh Goldie. He says he was surprised to find out he had been selected for the job.
"I'm very honoured to be selected. They had a nomination process and to be honest I didn't know that I had been nominated but someone did that and based on that I was selected. It was a surprise but a big honour."
A former professor at GPRC, Goldie believes he was chosen because of his involvement in sports. He is currently chair of the Grande Prairie Sport Council and president of Volleyball Alberta. Goldie says he's looking forward to the opportunity because he was also a torchbearer for the 2010 Olympic Games.
"It was sort of neat for myself because I also was a torchbearer for the Vancouver games in 2010 so this is going to be really cool to also do the torch for our Canada Games which for Canada is our biggest domestic sporting event… It's really, really great to be part of that."
Grande Prairie Mayor Bill Given and 13-year-old Riley Larue will also get a chance to carry the torch. 2Day FM tried to reach out to Larue but couldn't get in touch.
The Canada Games is the largest multi-sport and cultural event for youth in Canada. It will also be the largest event hosted in Red Deer's history, featuring 150 events in 19 sports. The area will welcome up to 3,600 athletes, managers and coaches and more than 100,000 spectators over a 17 day period from February 15 to March 3, 2019.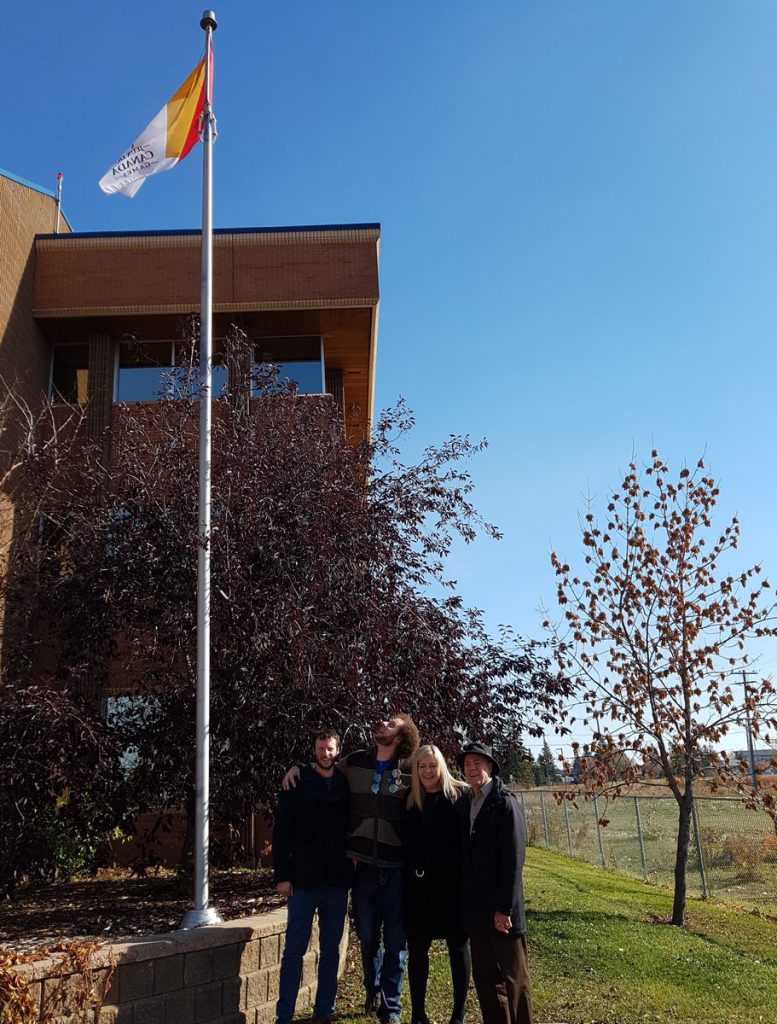 Councillors Bressey, Thiessen, Clayton and Blackburn help raise the Canada Games flag at City Hall on October 4, City of Grande Prairie Twitter