Horse Lake First Nation residents now have access to cleaner water. Chief Ramona Horseman says its new water treatment plant has been working for the past six weeks and is making a significant difference to the community's water quality.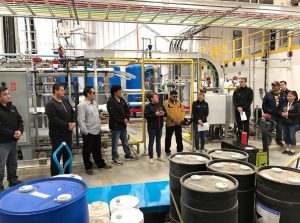 "It's been like night and day. It is a very exciting and a positive change; we now know that our water is safe to drink. This was years in coming but we now know we have great water."
The federal government says the original water system in Horse Lake was built in the 1980s and needed a major overhaul. The total cost of the new plant was around $10 million, of which $9.5 million was covered by Ottawa.
"I offer my sincere congratulations to Chief Ramona Horseman and all the members of Horse Lake First Nation in Treaty 8 Territory on the opening of their new water treatment system," says Minister of Indigenous Services Jane Philpott.
The new system takes water from three groundwater wells and runs it through a dual media filter, reverse osmosis, and ultra-violet light radiation. The government says the goal is to make sure future generations have access to clean water.
Roughly 500 of the first nation's 1,224 members live on-reserve. The Town of Wembley hopes its water transmission line will one day extend to them as well.