Clients of a Grande Prairie gym are worried they're out hundreds of dollars after its sudden closure. Addictive Fitness Boot Camp shut its doors over the August long weekend, and many of its members say they're unsure if it will ever reopen.
Lori Power joined in July 2017, and says the boot camp was a "dream come true". Despite watching some trainers leave for other gyms, and hearing some winners of weight loss challenges hadn't received their prizes, she renewed her membership for a year in October 2017. She then purchased another year when a special price was offered in June 2018.
"There's friends of mine that are out $1,000 because they signed up for two years and they have no gym to go to. She knew she was closing and I think we've all been scammed; I gave her the benefit of the doubt in the beginning."
Addictive Fitness is owned by Leilani Nowack. 2day FM has been unable to reach her for comment as her business' phone number has been disconnected and emails have returned as undeliverable. Efforts have also been made to reach her through her personal email address and Facebook profile without response.
The gym operated out of 111-11281 89 Avenue in the Richmond Industrial Park and largely relied on Facebook groups to run fitness challenges. Power says she was told by Nowack that the rent was too high at $12,000 a month and that operations had to be put on hold until a smaller studio space could be found.
It appears not all members were immediately informed of the closure. A post referring to unforeseen circumstances was made in one of the private challenge groups on Facebook, which was then shared with others by members. An email was then sent to some members on Wednesday, August 8th saying their memberships have been frozen pending a move.
"There were members that showed up Tuesday morning, just after paying their memberships four days before, to doors closed, no business, no gym, no explanation," claims Power.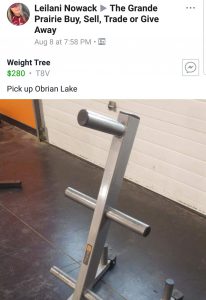 Since then, Power says Nowack has been seen selling gym equipment and home furnishings online. She says she has seen ads looking to have her dog fostered in the B.C. lower mainland. That and her lack of response had led her and other members to tell 2day FM they believe she has moved to that province.
"If she had been transparent and open and honest… saying there are some issues going on, we're struggling, we have to shut down for a little bit, but it was the fact that she was still selling memberships right up until that point," says Candice Roach, who signed up for Addictive Fitness last fall.
Unlike Power, Roach didn't take advantage of the recent sale on memberships. She says she was offered a $300 promotion for an 8 p.m. class, but only if payment was made through an online bank transfer.
"I just didn't have [the money] so I couldn't do it, thank goodness. I ended up getting six months of my membership at least but I know a lot of people didn't."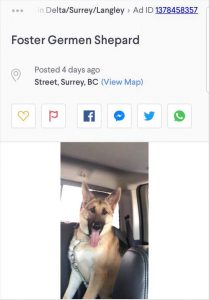 2day FM has spoken to more than 20 gym members who report similar interactions, from not receiving prizing for challenge wins and being refused refunds to being offered memberships at a deep discount from days to months before the closure. Some report being able to get their money back by making a claim through their credit card, but those who paid using email money transfers fear they may be out of luck.
In the past few days, the Better Business Bureau of Central & Northern Alberta has changed Addictive Fitness' profile to say it has information that it is out of business. President & CEO Seanna Lawrence says customers can use the BBB site to report if they have an issue with a company.
"If consumers feel they may have been scammed or taken advantage of or they want a resolution and they haven't been able to contact the business on their own, something that they can do at that point is definitely reach out to us to start a complaint process so we can try to facilitate that."
Lawrence also recommends the BBB's Scam Tracker program, where suspected scams can be reported to alert the public. The information is then gathered and an investigation is launched.
The members who have contacted their credit card companies are doing the right thing, Lawrence says, adding that they should also be reaching out to Service Alberta for advice and could consider legal action. She hopes this experience will encourage others to read contracts carefully before entering into them.
"A lot of people bypass that step of sitting down and reading, so don't ever feel uncomfortable or pressured into just signing something… ask questions, circle things, highlight things. If there's something that you're not comfortable with, ask if there's any possibility to change that."
In response to Addictive Fitness' closure, other local gyms have been offering members free trials. Power says she's already found a new fitness family, while Roach says she's still hoping her fears about her gym staying closed are proven wrong.