RCMP are investigating after multiple vehicles were vandalized in Southwest area of the city. According to RCMP the damage occurred between 9 o'clock Monday night and just after 8 a.m. Tuesday morning.
The damaged vehicles were located in between 67th to 76th Avenue and 93rd to 107th Street.
The vehicles were scratched and spray painted, some with vulgar language. Photos posted online appear to show a gas tank was tampered with on at least one of the vehicles.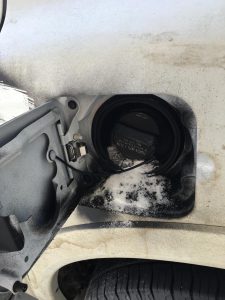 The RCMP have not made any connections between the three locations at this time.