The second Mighty Peace Day is back again in Grande Prairie with more to flaunt than the first. Co-founder Tegwyn Curtis explains that the motivational youth event started with inspiration from We Day events she had attended. She was hoping to bring a mini-We Day for the kids of Northern Alberta which brought on the first in 2015.
"I have already seen it grow by so many more than expected. We went from 2800 students in our first year and to almost 4000 this year. Our bands keep getting more incredible. In the future, I hope it keeps going and the students stay inspired."
On May 2nd, local bands like Tenille and the James Morrison Band as well as the headliner Tyler Shaw will take the stage for the grade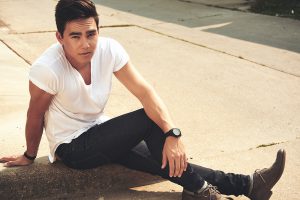 6 to 12 students. Curtis hopes to have students feel inspiration and carry the Mighty Peace Day forward while helping out more in their community and around the world.
The founders of the event are in their teens and there was adult supervision needed for many parts of the planning process of the event. Tegwyn's dad Keith Curtiss took on that role.
"She's been involved in almost everything. I think that is what Mighty Peace Day is to me. For people like Tegwyn to get that message forward to others in their school and that they can be the change and they have a voice."
The event is held May 2nd, 2017 at Revolution Place. If parents are interested in their kids attending, talk to their children's schools and teachers.