A local 8 year old Grande Prairie girl is hoping to give her business a little oomph by appearing on a TV show for entrepreneurs. Sammie Lee is hoping to try her hand on the show Dragons' Den.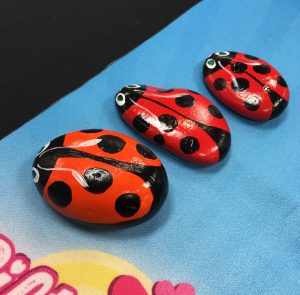 Lee says when she watches the show, she practices what she would tell the Dragons about her business.
"When the people are walking down I pause the show and pretend I am talking to them."
Her business is called Gifts by Sammie Gene. She sells fresh lemonade, wishing rocks and handmade purses. Her inspiration came from Community Futures and her mom.
"My mom started junior achievement and I wanted to do something like that. I asked if I could start a business. I didn't want my business to just be called Rocks… I ended up calling it Gifts by Sammie Gene."
Dragon's Den auditions are being held in Grande Prairie March 1st from 10:00 am to 5:00 pm at the Holiday Inn Hotel & Suites. Business pitches should be 5 minutes or less and if the producers like your idea, you could face the Dragons in Toronto.