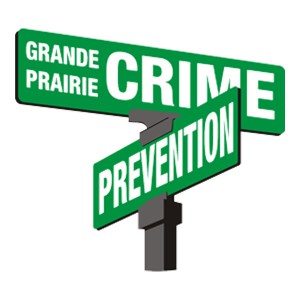 It's June! School is starting to wind down, and summer vacation is just SO close! You're already dreaming about your summer vacation… whether that's a trip to see relatives in Edmonton, spending some time in the trailer at the lake, or hopping a plane to a far-off destination, it's sure to be the BEST. SUMMER. EVER.
Here are 10 tips to make sure that the best summer ever includes not worrying about your home while you're away.
Get a sitter if you can! If your circumstances allow you to have a trusted person stay at your home while you're away, this is a great option to ensure your house looks lived in, and plants and pets are taken care of.

Make sure someone is checking in.If you can't have someone commit to stay, recruit someone to check in on your home regularly. The people traffic will discourage anyone who might have noticed your house looking quiet, and as an added bonus, they'll be able to catch other potential home disasters (like a flood) before they cause even more damage. No one coming to mind? Ask around at work- chances are, you weren't all able to take holidays at the same time- see who is off when you're still around and offer to check in on their place too!

Put a stop to mail and newspaper delivery.Few things scream "No one is home!!" quite like a stack of newspapers on a front stoop or an overflowing mailbox. The Daily Herald-Tribune offers a vacation suspension of your subscription at no cost to you, and Canada Post offers a vacation mail stop service for a fee. Alternatively, get someone to pick up both for you while you're away!

Unplug Electronics. Not only will this save on your power bill, it will also protect you from power surges or any other issues while you are away.

Put your lights on a timer.Consider getting a timer so that your house lights turn on at the same time they normally would if you were home. Leaving lights on constantly seems just as out of place as having them always off!

Get an outdoor motion activated porch light. This makes good sense whether you are home or not- the light will come on if anyone comes near your house, discouraging them from being there if they know they shouldn't be and don't want to be seen.

Asked a trusted neighbour to put out your garbage cart and pull it back on garbage day. Having your garbage cart not make an appearance on the street for a few weeks is a subtle, but noticeable visible sign that no one is at home.

Think about seasonal upkeep- who's taking care of your grass and yard?An overgrown yard is a sign of vacancy too. Ask a friend or pay a young person from your neighbourhood to keep up with what mother nature throws at us.

Don't be tempted to hide an outdoor spare key! Leave spare keys with those you trust- not in lawn ornaments, fake rocks or under front mats. If someone is paying attention, it isn't hard for them to pick up on where your visitors are going to grab and then re-hide the key.
And perhaps the toughest for some of us:
Wait until you get home to post your super cool vacation pictures on social media. I guarantee you that posting them when you get home won't get you less likes, but posting while you're away is like standing on a rooftop and shouting "No one is home!" It's very tempting to give a live play by play, but save it for a post-vacation activity.
Keep these 10 things in mind, and have a great summer!
[cma-question-form cat=crime-prevention title=1 backlink=0]