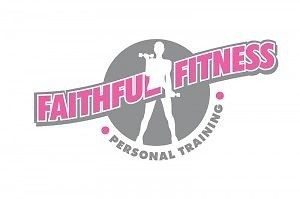 I started teaching Women's Fitness Kickboxing classes 4 years ago and since then this amazing workout class has exploded all over the city! Why?
Here are 10 fabulous reasons to give it a try!
Stress Relief!! We are all super busy in this city and life often feels like it is more than one can handle. We need ways to vent our frustrations and take out our stress, rather than bringing it home at the end of the day! Many of my clients have shared how kickboxing has become there outpost for stress. Nothing get those frustrations out like "going hormonal" as I call it, on a punching bag or a Thai Pad!
Metabolic Calorie Burn! You can burn up to 800 calories an hour!! Enough said.
Self-Confidence! We use real Kickboxing technique in all our class which gives you the skills to use your body as a weapon or defend yourself if needed. Hopefully never needed but our clients do leave feeling more self-confident with every class!
Functional Fitness! Kickboxing uses all planes of motion which will train your body in a functional way. You learn to move quick in all directions and gain strength and mobility in this full body fitness class!
Core, Core, and More Core!! Everything you do in Kickboxing classes uses your core!
Social Connections! Kickboxing is a great place to meet friends and get that social aspect in our lives that we all crave! We laugh, sweat, and encourage each other in a relaxed and friendly environment!
Never the Same! I have ladies who have been doing my classes twice a week for almost four years! You will not get board in this class!! Never have I done two workout classes the same so you will be sure to stay on your toes!
Great for Your Joints! Safe impact is great for strengthening your joints and keeping them strong! Anyone any age can give it a try and we offer classes from 8-80 years old!
Gain Muscle and Cardio Strength! We always incorporate strength and endurance training into these fight focused workouts so you will get muscle building and toning along with cardio training in this full body workout class!
Fun! Kickboxing is a great way to get introduced into a gym setting in fun and exciting way. It's different, and your will fall in love which will keep you wanting more! "Love what you do, do what you love".
At Faithful Fitness we offer our one of a kind Women's Beginner Kickboxing Course, which is an 8 week course that includes your 8 classes, gloves and wraps all for only $195 plus tax. We also offer kids classes, drop-in classes, or one on one personal training if you prefer to work out on your own! Call or text 780-518-1808 to register for one of our upcoming courses.
Amanda Hamel
Owner/Personal Trainer/ Kickboxing Master Trainer @ Faithful Fitness Inc. in Grande Prairie, AB
[cma-question-form cat=fitness title=1 backlink=0]