Dads, get ready for a magical evening with your daughter!
7th annual Father Daughter Ball at Pomeroy Hotel & Conference Centre!
Saturday, October 21, 2023!
2day FM and MyGrandePrairieNow.com are proud to once again team up with and support the Grande Prairie Regional Hospital Foundation with the 7th Annual Father Daughter Ball.


This year, our goal is to raise $25,000 to purchase items to help fill the Snoezelen Room for Pediatrics Mental Health, a decompression/calming room for its patients.
It is our mission to support our community and the families in it. To date, combined with our annual 2day FM Cares For Kids Radiothon, we have raised more than $225,000 for our local hospital. With these funds, we have been able to purchase some much-needed equipment, including an infant cardiac monitor, incubator, twin cribs, and nursing care simulators. We have been able to do this thanks to the generous ongoing support from our many sponsors!


Photography sponsored by Inked Energy


NEW THIS YEAR:
Sunday Family Tea Party, October 22, 2023
The entire family is invited to dress in their Sunday best and attend the first Tea Party. Enjoy some fresh bites, games, dancing, and more at the Pomeroy Hotel & Conference Centre.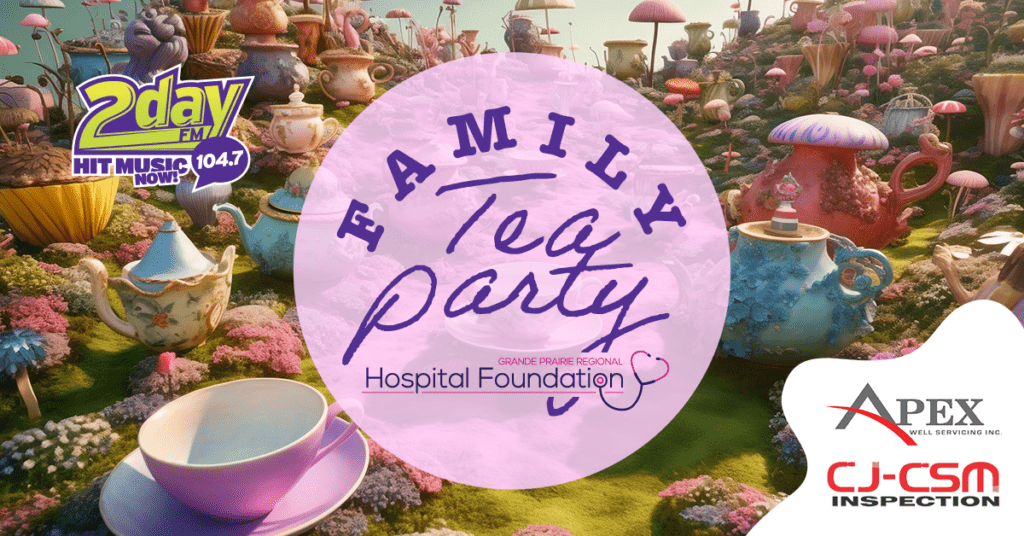 Family Tea Party Sponsors
Presented by CJ-CSM Inspection & Apex Well Servicing

Finger Food sponsored by Medallion Energy

Candy Bar sponsored by Calfrac Well Services

50/50 sponsored by Kinetic Financial Solutions

Fun & Games sponsored by Aureus Energy