The City of Grande Prairie will be starting a two-week round of residential snow removal on Wednesday. It says recent snowfall and freezing weather prompted the decision.
Contracted crews will work Monday to Friday, 8 a.m. to 5 p.m. in neighborhoods the day before their garbage pickup on a two-week cycle.
This year, the city has assigned neighbourhoods a label of Week A or B to better let residents know when they can expect to see plows. It's starting on an A rotation, meaning Wednesday will be Avondale, College Park, and Swanavon.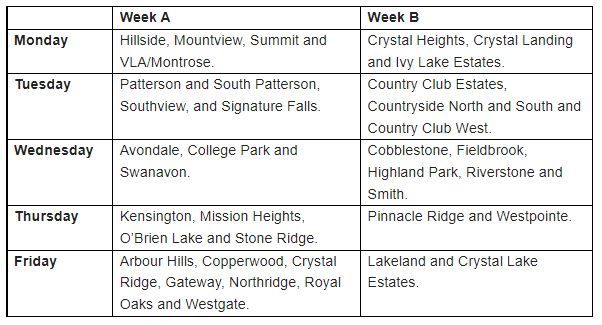 A parking ban remains for all permanent snow routes weekdays between 7 a.m. and 9 p.m.